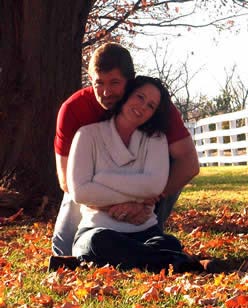 Damian and Kelly Laymon are best friends and have been since meeting in 1989. We met and fell in love in our hometown of Harrodsburg, Kentucky, and have been together since. Married in 1994, we have lived in central Kentucky for the majority of our lives, along with Nick and Zack, our two sons. We have created Laymon Designs as a personal endeavor to satisfy our creative desires, meet new people and build lasting business and personal relationships.
About Damian
The technical and animation designer of Laymon Designs, I am a graduate of the University of Kentucky. Originally an Art Education major, I decided that a career in business was a more marketable and useful major. I then earned my bachelor's degree in Finance, and after a brief stint as a financial advisor in Cincinnati, I realized that he couldn't sell a cheeseburger to a starving person, and that a sales related career wasn't for me. Instead, I decided to follow my real love of education. I returned to UK where I earned his Master's of Arts in Secondary Business Education and my Rank 1 in Instructional Systems Design. For fourteen years, I taught Website development, game design, and computer science at the Harrodsburg Area Technology Center. Beginning in the fall of 2014, I accepted the position of Information Technology and Project Lead The Way instructor at Boyle County High School. So after a long and winding road, I DID return to original career choice, Art Education. I have a passion for working with teens. In addition to his classroom responsibilities, I also serve as youth leader and deacon at Harrodsburg Community Church, and previously coached track and field at Mercer County Senior High School for five years.
About Kelly
I have always been by Damian's side, many times being dragged here and there, but always enjoying the ride. If Damian is a dog getting ready to run into traffic on the highway, I have always been the sensible girl holding the leash, keeping him in check so he doesn't get hit by a car…. and most of the time, I succeed. My primary occupation has always been the most important job in the world… Mother. Earning my Associate's degree in Secretarial Sciences, I previously spent my days working with animals in a busy veterinary hospital. I relish my role as website designer and business manager, and love the chance to meet new people and exercise my creativity through the design process.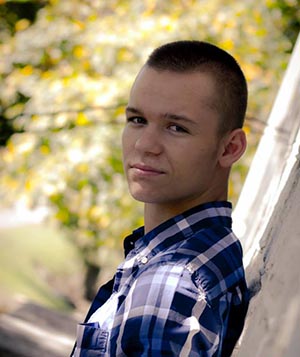 Nick Laymon – Website Designer
Nick is a 2014 graduate of Mercer County Senior High School, and is currently studying Computer Science at the Bluegrass Community and Technical College in Lexington, Ky, followed by the completion of his Bachelor's in Informatics at Northern Kentucky University.
Nick is a 2013 Eagle Scout recipient of Troop 127, and a four year member of the Future Business Leaders of America. In his time as a member, he has earned regional and state honors in Website Design, E-Business, Management Information Systems. He also earned the honor of National Finalist in the 2012 Management Information Systems competition. Following the completion of his degree, Nick plans to pursue a career in Website Development and Mobile App Development.